I first came to Luna Yoga in the late summer of 2008. Until that point, I had practiced a much gentler style of yoga with the first teacher I was blessed to find along my journey, Joan Ruvinsky. I was initially introduced to the deeply-rooted philosophical teachings that Joan incorporates, but I soon found myself craving a more physical practice. I had quickly formed a home practice after first starting in yoga, and as I found myself attempting more advanced postures at home, I always kept an element of caution to my movement, knowing I needed to find a space where I could be supervised as I went deeper into it. My sister from another mister, Sonia Papasimakis-Collins, was at that time the Store Manager of the Ste-Catherine St Lululemon store and had been telling me for months that I had to come try this teacher whose studio was in Old Montreal, and whose classes were beyond what she ever could have expected from a yoga session.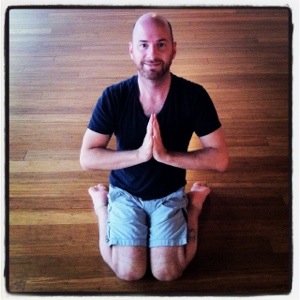 I've just lay down on the couch with the winter storm wind howling past the windows of my flat and my dog curled up asleep against my legs. Today marks the end of in-class teaching for me for 2012, and the past few days I've felt this post taking form in my mind. Now feels like the right time to get it all down and attach the symbology of words to it.
As most people are doing at this time of year, I'm finding myself reflecting on the past 12 months and everything that they have offered…remembering where my head-space was at this time last year and how I put down in black and white what my goals would be for 2010…how 2010 would be the year to see if a career in Yoga would be financially feasible, if I could still support myself and pay the mortgage while pursuing what I consider to be my mission in this life. After a year of hard work and a clear vision, I now find myself at the tail end of what will go down in my personal history book as the "Year of Firsts".